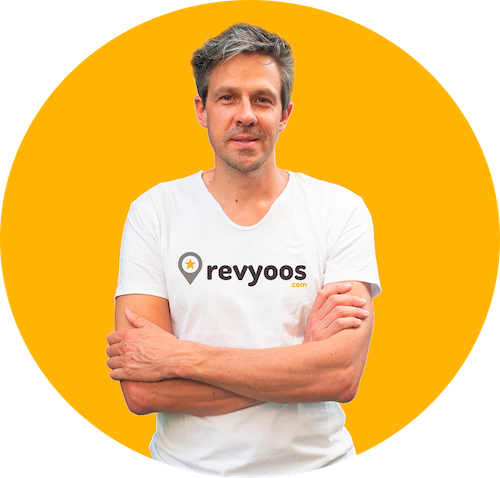 Christophe Salmon
Co-Founder & CEO
Revyoos
Christophe has in-depth experience of the short-term rental industry. In 2005 he started out as a property owner and progressed to being a property manager after leaving a career in digital marketing working for a multinational company.
Having decided to pursue his passion full time, in 2016 he founded Costa CarpeDiem, a company managing 40+ properties on the Costa Blanca in Spain.
In 2019 and after identifying a gap in the market, he co-founded Revyoos, the first and only all-in-one review aggregator for short term rental professionals, winning in 2020 the VrTech Award, prestigious international recognition.
In April 2021 he was shortlisted by industry experts as STR disruptor in the Shortyz Awards.
September 2021
Online Series
How to increase direct bookings through trust signals
Trust is the absolute nº 1 factor that will help you to convert lookers into bookers on your own website.
Christophe will not only be talking reviews but also an overview of the major trust signals you can use on your website to increase your direct bookings.
Key Takeaways for Attendees
1. Why potential guests need reliable trust signals before booking
2. The top 5 Trust Signals to increase direct bookings:
- Your Website (With Mark Simpson - Boostly)
- Your Digital Presence (With Thibault Masson - Rental ScaleUp)
- Your Reviews
- Accreditations (With Chris Maughan - I-Prac)
- Prevention and Protection (With Leo Walton - Superhog)
3. Easy tips to implement in your business