WHAT IS THE BOOK DIRECT SHOW?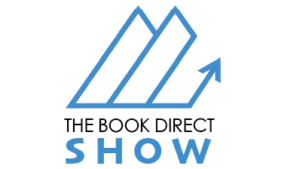 The Book Direct Show is the unmissable event for hoteliers, short-term rental managers and serviced accommodation providers who want to generate more direct bookings.
Our conference returns in September 2021 with a series of online events and a live show in London.
---
SHOW SPONSORS
Imagine business – and life in general – where time, location, and finance requirements do not dictate the choices you make.
Ultimately, the collective goal is freedom. 
This is why short-term rental operators who have an honest vision to grow, but feel shackled by the everyday challenges that scaling a business comes with – partner with Zeevou. 
Our all-in-one solution includes a globally scalable PMS with a state-of-the-art direct booking website and real time distribution to 200+ channels, automated communication and guest management tools, cleaning and maintenance oversight as well as fully customisable monthly owner statements. This is specifically created to take away the stress of seemingly never-ending responsibilities – and allow operators like yourselves, to focus on the things that you truly enjoy. 
You see, we're more than just a software company. 
Instead, we use technology and honest business practice to make the world a happier and more equitable place. One where easy and equal access to tech-driven tools, knowledge sharing opportunities; as well as service-orientated support, guides everyone to the liberation they deserve.
Because only when you're free, can you reach your fullest potential.

Syncbnb is an all-in-one software solution for vacation rental owners and managers. At it's core, Syncbnb is one of the best channel managers in the market, and the only one that offers Zero Double Booking Guarantee and support for ALL vacation rental channels. Syncbnb now offers more features like Website Builder, Revenue Booster, Expense Management, Team Management and more, coupled by an award winning customer support team that's available 24/7, rain or snow.
PriceLabs is a revenue management solution for the vacation and short-term rental industry that combines human control with best-in-class automation and market data to maximize revenue. We bring a data-driven approach, automation rules, and extensive customizations to manage pricing and minimum-stay restrictions for larger portfolios in bulk. This helps property managers increase revenues and save hours in the process.
Our team has several years of experience in revenue management, travel distribution, technology, and analytics, and has put all that experience into making a leading solution for our industry. Founded in 2014, PriceLabs has priced over 100,000 listings in 95+ countries globally.

Increasing lifetime customer value and spend for hospitality businesses, with content writing and creative storytelling services. Essentially, it's about getting more guests to return to a brand – more often.

Beyond (formerly Beyond Pricing) is a complete revenue management solution for short-term rental managers and owners to get, grow, and keep revenue. Our easy-to-use platform includes a dynamic, demand-driven pricing tool with extensive market data that pairs with OTA distribution and a best-in-class booking engine.
We've helped thousands of property managers and property owners like Island Realty, Royal American Beach Getaways, and Coquet Cottages, get the most out of their listings. To date, we have supported over 340,000 properties in more than 7,500 cities worldwide.
---
REVIEWS
Well organised & slick. The length of each presentation was really good … not too long but with enough time for good content and even break out time for networking … all in all resulted in good flow
---
JOIN US
Learn how to innovate and take the future of your business into your hands. Tickets from £0-£95.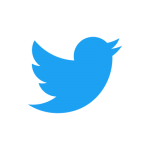 THE UNMISSABLE EVENT FOR PROPERTY MANAGERS SEEKING DIRECT BOOKINGS
DEDICATED TO HELPING YOU FIND OPPORTUNITIES TO GENERATE MORE DIRECT BOOKINGS 
STRICT FOCUS ON ACTIONABLE EDUCATION OVER SALES PITCHES
CAREFULLY SELECTED DIRECT BOOKING ADVOCATES
AFFORDABLE TICKET PRICING 
NO OTA INVOLVEMENT
2021 ATTENDEES
Locations of attendees confirmed for the 2021 Book Direct Show