The Book Direct Show is the unmissable event dedicated to short-term rentals managers, hoteliers, serviced apartment providers and B&B owners seeking more direct bookings.
Spearheaded by Damian Sheridan of SEO Connect, the inaugural London conference in 2020 brought together short-term rental property managers (representing over 32,000 properties) and 17 industry experts.
This was followed by an exclusively online event in September attended by hundreds of property managers from 27 countries around the world.
Completely Independent - No OTA Involvement
The Book Direct Show is directed by a small team of independent property managers and industry experts. There is no outside influence by major online travel agents (OTAs).
Our sole aim is to provide you with unbiassed, actionable education helping you with you achieve more direct bookings.
The 2021 show will involve both online and live in-person elements.
Who's Behind the Show?
Damian Sheridan
Founder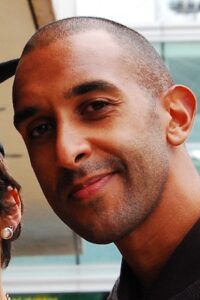 I have been involved in holiday rentals industry since 2003 as a manager of several properties throughout Europe.
Over the last 6 years I have worked almost exclusively as a Search Engine Optimisation (SEO) consultant with property management companies in the short-term rental industry.
In these years I have observed the industry change significantly and becoming overly-reliant upon major OTAs for bookings and revenue.
I have dedicated the last 18 months to curating events focusing on how we can generate direct bookings. My goal is to share valuable insights from industry experts about how we can diversify our businesses and focus on actionable strategies.
In February 2020 I hosted the More Bookings Direct Conference in London which attracted property managers representing over 32,000 properties globally.
Email: damian@bookdirect.show
Deborah Labi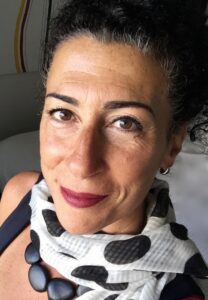 Deborah is a creative minded entrepreneur with a passion for travel, food, people and hospitality! Constantly sprouting ideas, she is:
- Founder of Have You Got: a global guest referral platform for Short Term Rentals.
- Co-Host of the Book Direct Show: driving this is her favourite word in the English language, FREEDOM. Hence business independence and direct bookings!
- Co founder of Hubstr, the Hub for Short Term Rentals: a global educational, sharing and networking platform.
- Founder of Ruby's Holiday Residences: offering short and long stay holiday accommodation in Sydney.
- Co founder of the Holiday for a Hero initiative: collecting and distributing donated holiday accommodation to thank the Australian firefighters who fought the 2019/20 bushfires. Sadly this had to be abandoned given the current crisis.
Integrity, unity and collaboration are the driving forces behind her business.
Email: deborah@bookdirect.show