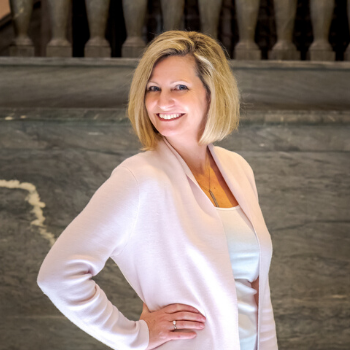 Nancy McAleer
Co-Founder
Florida Rental by Owners (FLARBO)
Nancy McAleer is the owner of AMI Home Rental and Co-Founder of Florida Rental By Owners a book direct niche vacation rental booking website, designed to allow hosts and managers full control of their properties without the fees associated with 'Big Box' style OTAs.
Dedicated to the Book Direct Revolution you can find Nancy sharing her insights throughout the vacation rental industry.
September 2021
Online Series
Professionalism - The Chasm Between Full Occupancy and Mediocre Results
Setting yourself apart from sketchy fly by night hosts is what it takes to gain a solid, robust and profitable vacation rental business.
Take a look at concrete actions in a strategic approach where you can operate professionally and WOW your guests getting them to become your brand ambassadors and easy repeat guest wins.
Reshape your business operations from a transactional approach to a lead generation funnel with some simple steps.
A great course for both property owners and property managers.
Key Takeaways for Attendees
1. Transform your business operations from a transaction approach towards a lead generator funnel. Work smarter not harder!
2. Discover how professionalism can close the gap on vacancies and lead to full calendars.
3. Follow the core blocks to achieve professionalism with easy wins as well as advanced protocols.