The Book Direct Show - Live • Miami • 18-19 October 2022
Join industry experts and the leading #BookDirect advocates at the Ironside in Miami, Florida, as they deliver unmissable presentations, workshops and panel discussions focusing on actionable direct booking strategies.
Registration, Breakfast, Coffee & Networking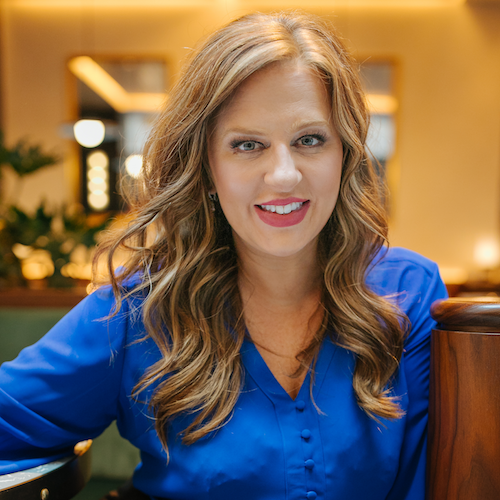 The #1 Game Changer for Your Direct Booking Strategy - Amber Hurdle

A direct booking strategy drives longer average stays, repeat guests, word-of-mouth referrals, ownership of the guest experience, not to mention HOW you do business. Yet, before you dive into the new tactics you'll learn to optimize your website conversions, SEO, content strategy, social media marketing, retargeting ads, email marketing and beyond, you MUST get this ONE thing solidified to outshine the competition and OTAs alike.
If you want to build a solid foundation that all of your direct bookings efforts will rest upon, then you won't want to miss this opening keynote. Using real industry examples, globally recognized branding expert, Amber Hurdle, will show you the fastest path to producing consistent results for your guests, your team and your bank account.
Loyalty and Trust: The New Currency - Vince Perez
As a host or PM it is important for the long term success of your business to create a memorable brand that inspires loyalty.  As a former hotelier,  and current vacation rental operator in a highly competitive market, our business has achieved OTA independence. The presentation will cover proven strategies on:
What it takes to achieve guest loyalty through brand and personal recognition.  

The benefits of establishing a loyal base

Extending your brands value beyond the initial stay
Takeaways:
1 - The relationship between brand and loyalty
2 - "Own" your radius
3 - Technology does not replace hospitality
From dreaming to direct - jumping on a growing booking trend - Jason Lugo
Direct bookings are now one of the top two revenue-driving channels in more than 50% of the markets SiteMinder analyzes as part of its annual industry-leading research - up from 25% of markets in 2020 and less than 10% in 2019.
In this presentation, Jason Lugo will discuss a guest's journey from dreaming of their next stay to booking directly. It will include an overview of how to drive traffic to your property's website, the psychology of guests when there, and how to increase your chances of a conversion via your website's booking engine.
Takeaways:
1 - Create a sense of urgency to lower OTA dependency
2 - Motivate VRMs to focus on direct booking methods immediately
3 - Empower VRMs with affordable / seamless ways to level their website by treating this like ecommerce
Coffee Break & Networking
OTAs are your employee, not your friend - Evan Dolgow
In the Wild West of vacation rentals, brand loyalty is the key to long term autonomy. This is why industry experts predict that OTAs will capture 90% of bookings by 2025. Evan will unbundle OTAs and reveal their digital strategies to expose their secret conversion methods. 
Evan will provide a detailed roadmap to transform your direct booking website into an advanced e-commerce operation to take back your direct bookings from OTAs.
Takeaways:
1 - Create a sense of urgency to lower OTA dependency
2 - Motivate VRMs to focus on direct booking methods immediately
3 - Empower VRMs with affordable / seamless ways to level their website by treating this like ecommerce
How to drive more direct bookings by tracking business metrics - Marcus Rädar
The key to a successful direct booking strategy and a more profitable business is to know what KPIs need tracking. Do you know what your CBP and CAC are (cost per booking/customer acquisition cost)? What are your conversion rates? Where are your traffic and bookings coming from and how successful are your email campaigns?
This session will give a deep dive into basic business metrics that every vacation rental property manager can track, in order to make better decisions about their business and drive more direct bookings. With no additional tools and very little time spent, property managers can end up making more money while saving time, and lowering stress levels too!
Takeaways:
Property managers will understand the following in order to implement an improved business and direct booking strategy:
1 - Which metrics really matter
2 - How to easily track them
3 - What to look for and where
Presentation details to be confirmed shortly
The Importance of Trust and Community in the Short-Term Rental Industry - Panel
Join Humphrey Bowles, Steve Milo and Dave Krauss in this unmissable discussion focusing on the value of trust between guests and hosts, local community standing and their influences on direct bookings.
Presentation details to be confirmed shortly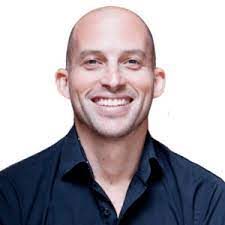 Matt Landau and VRMB.com's Listing Site Independence framework have been helping vacation rental owners and managers build direct booking campaigns since 2016 -- but dramatic changes in the competitive landscape, he argues, have forced a complete reimagining of how small brands must think about marketing investments and ROI.
Following industry-changing hits such as Limited Edition and Hydrofoil, Landau's latest marketing concept Parlay offers a prism through which any great hospitality provider can connect more meaningfully with guests and cultivate a flywheel of direct booking momentum.
Post-Show Drinks & Networking
The Destinationaire Awards
Join us at the same venue for a drinks reception to be followed by the unique Destinationaire Awards ceremony. Hosted by Wil Slickers, we will recognise and award individuals in the short-term rental industry who continually deliver great service to their guests & team! Nominations here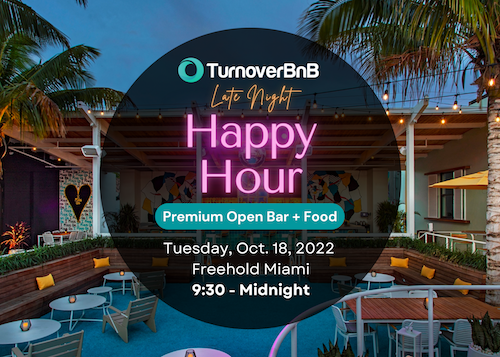 Happy Hour  - Sponsored by TurnoverBnB
Breakfast, Coffee & Networking
Your Round
Join our roundtable discussions where we meet other property managers/industry experts and share our individual tips for generating more direct bookings. Tables will be hosted by our show partners and results will be collected and shared with the group after the show.
Creating Anagnorisis in Your Guest Experience - Tyann Marcink
Anagnorisis is the moment of critical discovery in Greek tragedy. This workshop with Tyann Marcink will lay out exactly how you can create a guest experience that drives travelers to anagnorisis, the moment of critical discovery, to book directly and repeatedly with you.
Through real guest stories, this workshop goes beyond theory and straight to the opportunities to impact your guests beyond the transaction.
Takeaways:
1 - How to pronounce anagnorisis
2 - Moving from transaction to experience
3 - Proactive vs reactive communications
4 - Practical steps to reinforce booking direct
5 - Efficient communications with a human touch
6 - Trust, pride, and grace
Creative Ways To Use Lead Magnets To Increase Bookings - Heather Bayer/Jodi Bourne
We've all been hooked at some time, into exchanging our email address for a piece of information we deem valuable enough.  But what happens after you do that?  Are you motivated to stay around and explore the brand that brought you the download, or do you look at it for a few seconds and unsubscribe?
In this workshop, creative digital specialist, Jodi Bourne and former property manager and content creator, Heather Bayer, take you on a journey of discovery into the underworld of the lead magnet to show how you can develop a series of digital downloads that actually work to drive traffic and build your email list.
Through a range of practical exercises and real world examples you'll leave this workshop knowing how to create, promote and implement your ideas for successful conversions.
Takeaways
Participants will learn:
1 - What is a lead magnet
2 - Why is it worthwhile
3 - Examples of successful giveaways
4 - Steps to create your offer (this is the guided part of the workshop)
5 - Incorporating lead magnets into your website and marketing plan
Broadening Outreach to be More Welcoming and Drive Revenue - Panel
This interactive panel masterclass will look at how we can become a more inclusive welcoming business and generate more revenue. 
Join John Stockinger, Mateo Bradford, Neely Khan, Robert Geller and Victoria O'Connell as they lead an engaging discussion on how to craft a welcoming marketing strategy to drive more direct bookings.  
How To Use A "Tech for Touch" Approach To Convert More Direct Bookings - Doug Kennedy
While the "war" for direct bookings does require "aerial strafing" (digital marketing), the most important "battles" in distribution occur through human and not digital interactions.  Whether by phone, chat, email, or a random in-person conversation with a maintenance tech, it is the people that make the difference.
Takeaways:
1 - How to encourage website visitors to call direct.
2 - Recognize when "chat" exchanges and email inquiries present opportunities to call the guest and complete a booking.
3 - How to turn "quick questions" into booking opportunities.
4 - Textual selling techniques for use on OTA's and emails.
5 - Using personalized video email messaging to close "high revenue" leads and to provide memory making guest experiences.
2022 Collaboration with The Destinationaire Awards
This year we're delighted to announce a new and excited collaboration with The Destinationaire Awards.
The Destinationaire Awards started as a way to highlight those in the early days of the pandemic that kept pushing forward and didn't let anything stop them from delivering great service to their guests & team!
The definition of a true Destinationaire is this: "People who are wired to create remarkable experiences that are anticipated and shared.
The Destinationaire Awards are now fully under the Hospitality.FM brand, founded by Wil Slickers, host of Slick Talk: The Hospitality Podcast.