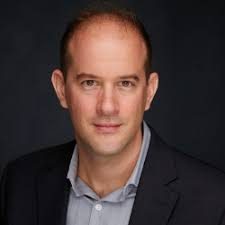 Fabian Bartnick
Founder
Infinito Solutions
Fabian is the Founder of Infinito, a technology company on a mission to democratize revenue management by helping users to get better at optimizing. Infinito created IVI – a virtual Revenue Management Analyst. Fabian previously was the Vice President of Asia Pacific & International business at LodgIQ overlooking all commercial aspects internationally as well as operations across APAC. Prior he was the Director of Global Revenue Generation at Tune Hotels Group encompassing Sales, Distribution, Business Analytics, Revenue Management and the Central Reservations Office.
Fabian has successfully turned around revenue performance in many companies by providing strategic consulting services in over 25 countries as well developing powerful revenue analytics solutions that empower the business to maximize its revenue potential. Fabian has been on the Board of Directors for HSMAI South East Asia and currently sits on the HSMAI Revenue Advisory Board.
September 2021
Online Series
Revenue Management de-mystified - Does it really benefit everyone?
Is revenue management really the dark art for the few or can it be applied by everyone? Especially in a post covid era where same old same old is not working anymore.
People have changed and therefore we need to be able to apply a more flexible, pragmatic framework that is simple yet powerful and not the revenue management that has been overcomplicated for years and cluttered with fancy sounding buzzwords.
Key Takeaways for Attendees
1. Learn a pragmatic and functional approach to revenue management
2. Learn if its time to open the floodgates or be selective with who you take
3. Find out if applied revenue management is truly for everyone