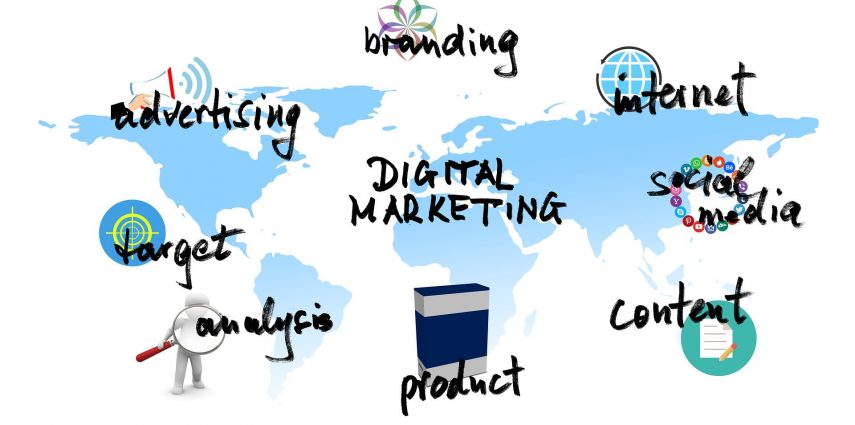 Guest blog by Sandra Roig of AB Apartment Barcelona
If we are sure of anything, it is that during the course of this year the world of Digital Marketing will grow even more. In recent years, more and more people are using social media and it is up to companies to respond to this trend appropriately.
More than half of the world's population is online, so it's important for you to know the digital marketing trends that are going strong. Continue reading and discover how you can optimize your digital marketing strategy!
1- Marketing of Influencers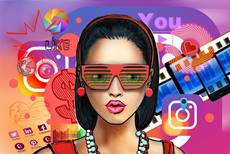 At this very moment, we are witnessing a generational change. Millennials currently represent 27% of the population, which means that there are approximately 2 billion Millennials. Without a doubt, this is a huge potential market for digital marketing.
Still, how can we approach this target group? This is where influencer marketing comes in. According to various studies, social networks influence 46% of "Millennials" at the time of purchase.
An influencer is someone who has established credibility in a certain industry. He or she reaches a large audience that can be persuaded to buy products that the influencer recommends.
Millennials tend to believe in the recommendations of people who idolize more easily than in the recommendations of a company that, obviously, what they most want is to sell their products. In addition to this, influencer marketing has an ROI 11 times higher than traditional marketing.
---
The importance of a good Google Ads structure to get direct bookings

Don't miss Sandra Roig presenting at the Book Direct Show
---
2- Video Marketing
One of the most important trends of this year and the future will be the use of Video Marketing. In recent years, multiple investigations have been conducted into this, and there is a lot of evidence that consumers respond better to video content than not to other types of posts.
It is estimated that in 2020 82% of all Internet traffic will consist of content in video format. In addition, the number of consumers who prefer to watch a video about a product than to read it has been multiplied by 4. Likewise, 53% of consumers would like marketers to produce more video content about their products.
In conclusion, in order to connect with your target audience it is extremely important to implement video content in your marketing strategy.
3- Voice search
One of the trends that will change digital marketing is voice search, which has positioned itself among the top positions in search mechanisms in a very short time. It is estimated that in 2020 50% of all online searches will be voice searches, in addition to 30% of all searches will be performed without the intermediate use of a screen.
The change is given by the use of smart speakers, which have been used as a virtual assistant. During 2020 more people will start using this device, including their future customers. As a result, consumers will no longer have the initiative to visit your website, as they will ask their virtual assistants to do it for them.
This means that, as a seller, you must be able to communicate effectively through these devices. It is of great importance to apply this in your marketing strategy in the coming years to maintain its relevance in search engines.
4- Chatbots
This 2020 is also the year of chatbots. This trend is undoubtedly the future of customer service for companies. 51% of consumers expect companies to provide 24/7 customer service, a task that chatbots can easily accomplish, in addition to speaking different languages ​​with multiple customers at the same time without any effort.
This is not a comparison with human customer service employees, who are the ones who really provide great solutions to customers with problems in relation to the company, but certainly having a chatbot is of great help in solving the most basic doubts.
Chatbots not only provide quality service, they are also much cheaper for businesses in the long term. The researchers believe that having chatbots will help save $8 billion in the banking and healthcare sector alone. Imagine what this could do for your company.
5- Security on your website
The last trend that we want to share with you is to keep your website up to date. In recent years, due to various data breach scandals at companies like Facebook and Yahoo, people have become more aware of this issue. As a result of these great controversies, only 25% of consumers believe that most companies handle their personal data responsibly.
If a consumer does not feel safe on your website, they will immediately abandon it, which could have serious consequences on your business. This fact results in the increase of the bounce rates in your web pages, therefore, the more it increases, the more positions it will decrease in the SERP (search engine results pages).
The easiest way to increase consumer confidence in your website is to change the URL from HTTP to HTTPS, since Google will mark any URL without HTTPS as insecure. Another easy option to do is to place trust badges, which are symbols like the PayPal verification badge that shows the consumer that their website is safe.
Sandra Roig is a marketing professional with more than 20 years' experience, half of which have been spent working in Digital Marketing.
During her career, Sandra has worked for companies such as GE, Bayer Healthcare and Siemens as well as provided Digital Marketing classes for some of Barcelona's Tourism Schools. Sandra also speaks 6 languages including English, German, Russian and Italian. She runs a digital agency in Barcelona, that manages a wide range of projects, including SEO, SEM and SMM, and other digital tools for different types of customers.
Since founding AB Apartment Barcelona in 2007, the business has been awarded by Google as an example of best practice in E-commerce & featured in a book called "Digital Tourism Marketing" as an example to follow in Content Marketing.
For the past 3 years, AB Apartment Barcelona's Blog has been nominated as one of the best blogs about travel in Barcelona.